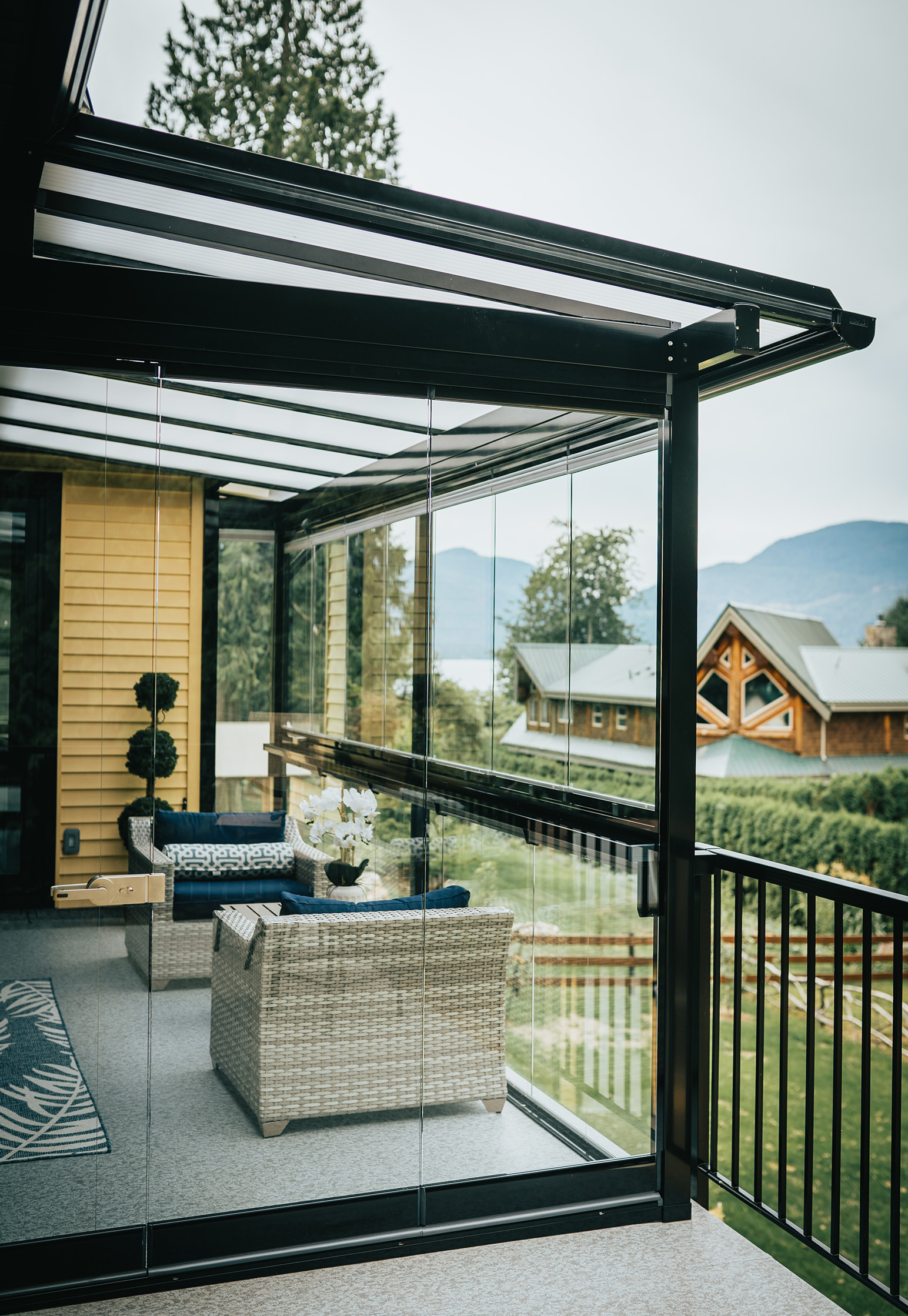 Download your LUMON Lookbook
Lumon sliding and stacking glass will transform any outdoor area into a space where the changing seasons can truly be enjoyed.
Imagine the possibilities for extending the entertainment season and spending more time outdoors in comfort and style with our frameless retractable glass walls, balcony railings and coverings for balconies, sun rooms, patios, and rooftops. Additionally, Lumon products provide many benefits such as protection from wind, rain, UV rays and pests with retractable glass that's easy to use, low maintenance and beautiful!